Together with Daniel James and Heiko Reinemuth I have been able to do some analysis regarding the dialog of the Hobbit film trilogy over the last few years. I have previously published dialog word counts for An Unexpected Journey and The Desolation of Smaug. Here is a comparison of the entire trilogy.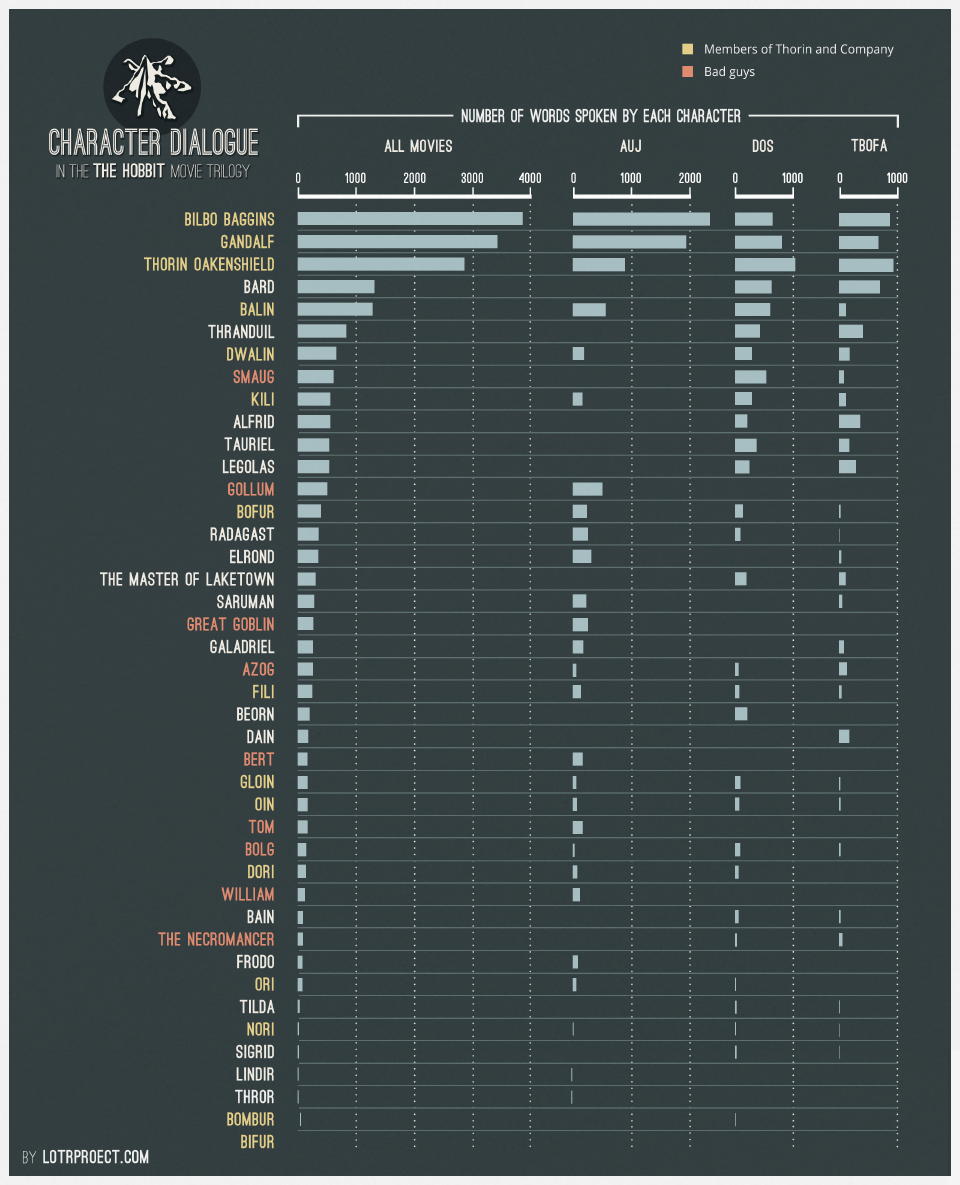 The total dialogue is 9162, 7270 and 5784 words for An Unexpected Journey, The Desolation of Smaug and The Battle of Five Armies respectively. The first movie has quite a lot more dialogue which can be attributed to the lengthy introduction to the quest in the beginning.
The data for this analysis has been put together by the Google+ page The Hobbit Movies of which I am one of the admins. It should not be considered absolutely accurate but rather a good estimate of the dialog.