I have been active in the online Tolkien community for about a year. During this time I have improved and expanded LotrProject and I hope it will become a top-notch Tolkien resource some day. I have also tried to spread joy through humorous images and puns. This is a round up of the best (or worst) from 2012. Proceed at your own risk.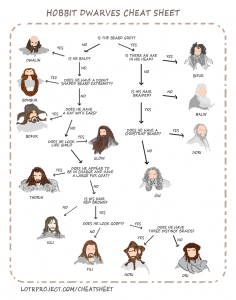 The Hobbit dwarf cheat sheet
Created and published here only a few days ago to aid people going to the Hobbit Movie. There are just so many dwarves! Was posted with this note:
Very soon a lot of people will be glóin to the Hobbit: An Unexpected Journey. However, there are 13 dwarves and many will not have seen them bifur. I don't want people balin on seeing the movie so here is a cheat sheet.
Unfortunate Witch-King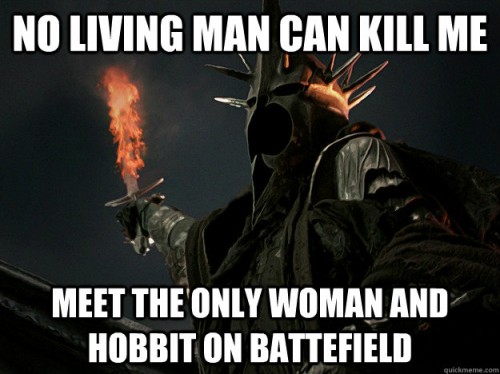 You shall not parse!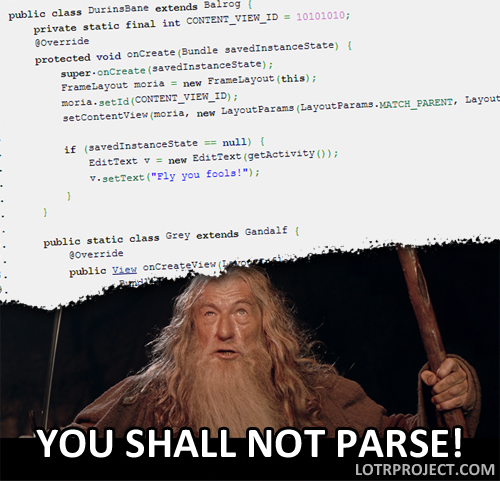 Tolkien Christmas carols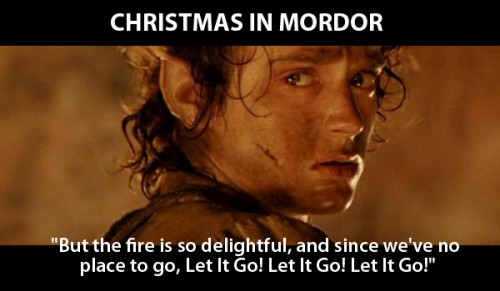 Elrond the philosopher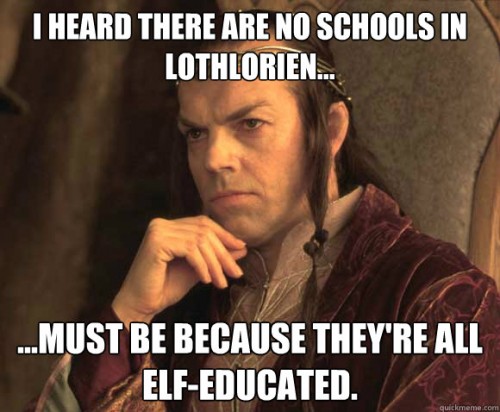 Middle-Earth problems
Most of these I posted through social media, mainly Tumblr and Facebook.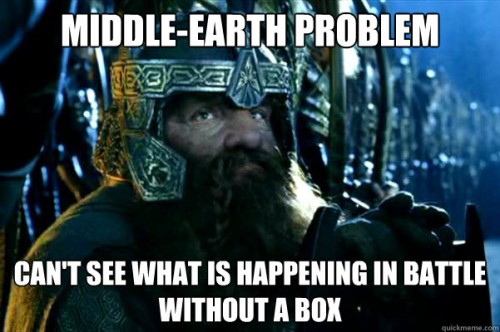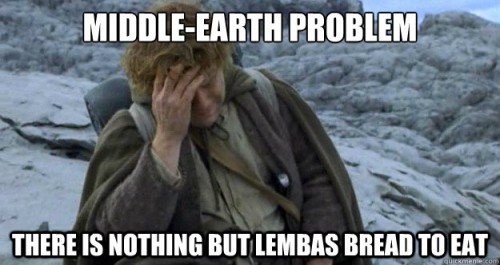 Others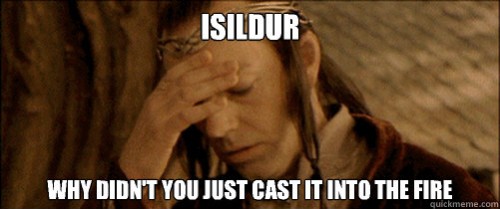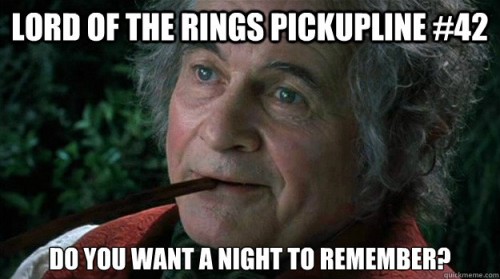 Best of puns
Barad-dûr was brought down despite the fact that they always kept an eye out…
I like the name Sauron. Sauron… it has got a nice ring to it.
Sauron has apparently become sore from hanging at Barad-dûr and will install cushions. They will call them eyePads.
Treebeard needs to get to the root of the problem with the Entwifes. Or am I barking up the wrong tree here?
It must be difficult for Gimli to do anything at any lenght.
Gandalf walks into a bar. The bartender says "good, we could use some more staff here"
Middle-Earth Social Media
T.A. 2770: Smaug checked in at Erebor.
Gollum started following Frodo, Gandalf and seven others.
Mordor