This is an attempt to make the relations between different groups of Elves in Tolkien's works a little easier to understand. If you notice any mistakes or something that looks suspicious, please let me know.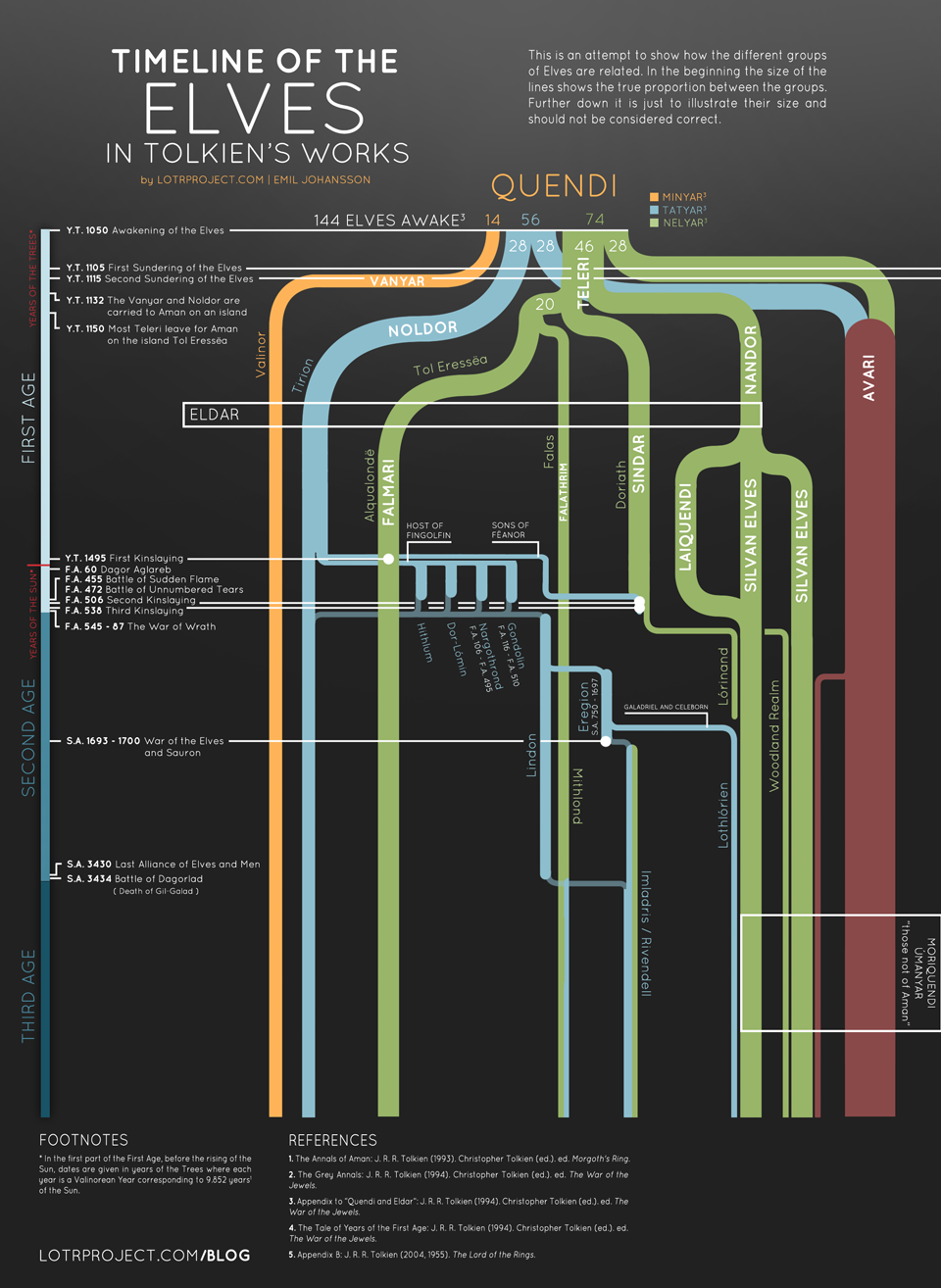 Big thank you to Troels Forchhammer who gave me advice on this graph. If you are interested in Tolkien and his works I recommend visiting Troels blog.
This graphic is available as a poster
24 inches x 36 inches – $20,00 – Order now
18 inches x 27 inches – $15,00 – Order now
See more posters from LotrProject here.