No Shave November Hobbit Dwarf Cheat Sheet
Movember is here. Why not some Hobbit inspiration for your facial hair?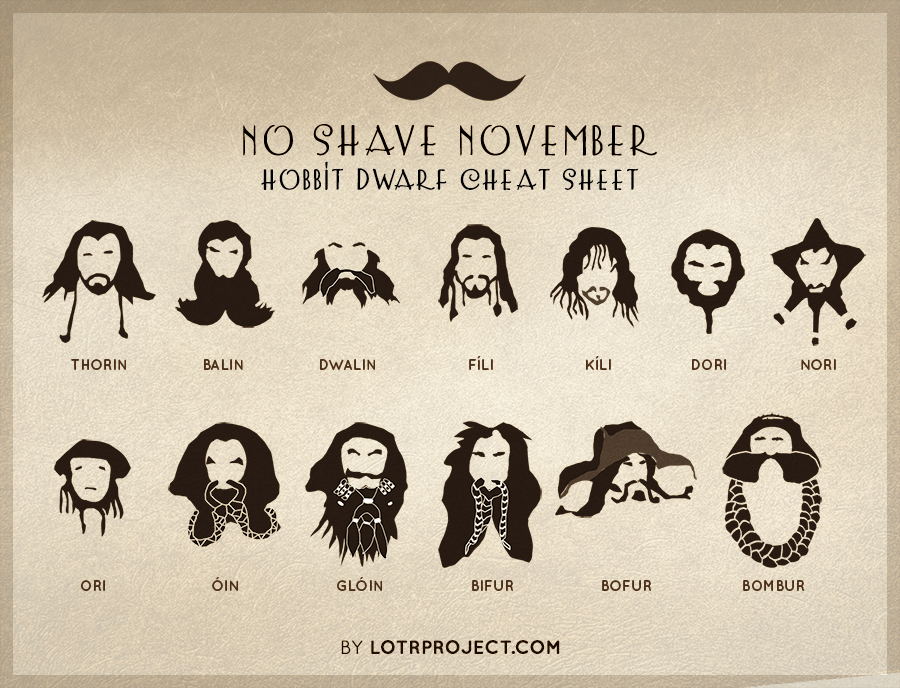 Show your love and donate
Updating and developing LotrProject takes many hours of work each month and hosting the site costs a lot of money. Please help keep this project up and running without advertisements and donate a small amount.