J.R.R. Tolkien is definitely best known for his epic works of fantasy but, long before the publication of the Hobbit and the Lord of the Rings, Tolkien's imagination and creative mind led him to begin an endearing Christmas tradition which I think is equally worth remembering. In 1920, when his oldest son John was three years old, Tolkien started writing and illustrating letters from Father Christmas to his children. The letters were either written from the perspective of Father Christmas, who had a very nervous and shaky hand-writing, or his elf secretary and were delivered from the North Pole by reindeer post or gnome-carrier. The fact that the letters had custom made North Pole stamps and postage marks isn't surprising knowing of Tolkien's attention to detail in his later works.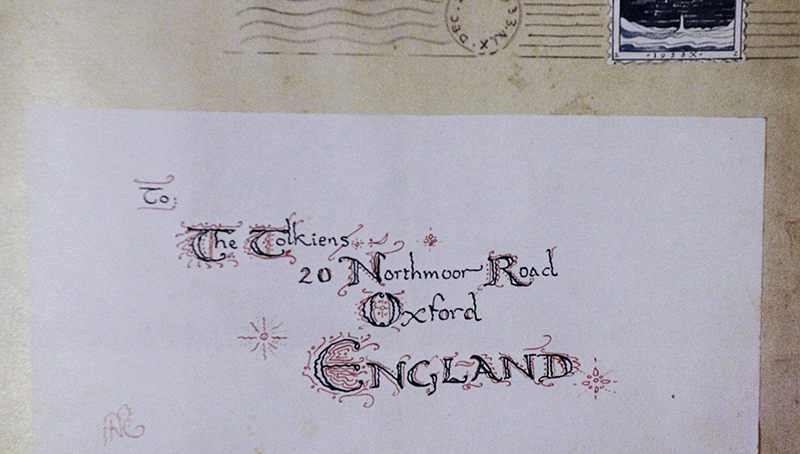 The letters told the stories of the adventures of Father Christmas along with his various helpers, most notably the North Polar Bear who seemed to constantly get himself into trouble. A selection of these letters were posthumously published in 1976 as a wonderful book called Letters from Father Christmas. This book has been in my bookshelf since I was a child and is one I return to every Christmas.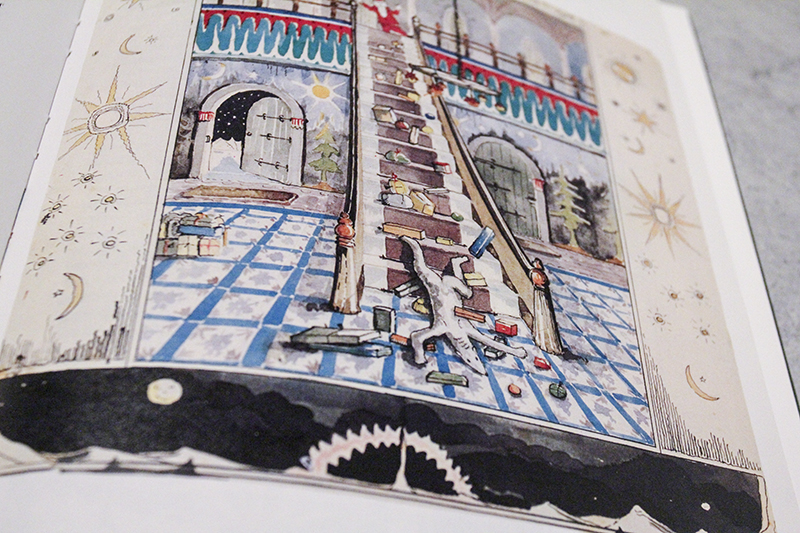 Below is one of the letters from the book.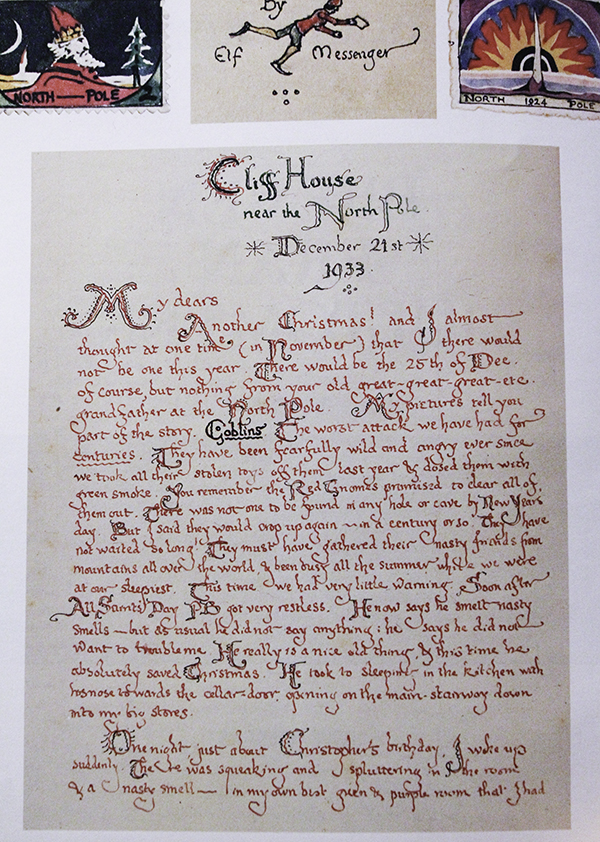 —
Cliff House
Near the North Pole
December 21st, 1933
Another Christmas! And I almost thought at one time (in November) that there would not be one this year. There would be the 25th of December of course, but nothing from your old great-great-great-etc. grandfather at the North Pole. My pictures tell you part of the story. Goblins. The worst attack we have had for centuries. They have been fearfully wild and angry ever since we took all their stolen toys off them last year, and dosed them with green smoke. You remember the Red Gnomes promised to clear all of them out. There was not one to be found in any hole or cave by New Year's Day. But I said they would crop up again – in a century or so. They have not waited so long! They must have gathered their nasty friends from mountains all over the world, and been busy all the summer while we were at our sleepiest. This time we had very little warning. Soon after All Saints' Day, Polar Bear got very restless. He now says he smelt nasty smells – but as usual he did not say anything: he says he did not want to trouble me. He really is a nice old thing, and this time he absolutely saved Christmas. He took to sleeping in the kitchen with his nose towards the cellar-door, opening on the main stairway down into my big stores.
—